What Is Freemasonry?
Masonry is a way of life. A society of friends and brother banded together into a Fraternity—a Fraternity open to all good men who desire to become better men. It is a voluntary organization. It does not solicit membership. It is not a secret society. But like all Fraternities has some secret ritualistic work. It has no secret aims or objectives and its members do not hide the fact that they are members, nor do they flaunt the fact that they are members of an exclusive social group. It is not a church, nor a religion—and is not intended to be a substitute for a religion—Masonry does require that a man believe in God and the immorality of the Soul. All meetings open and close with prayer, and the Book of the Sacred Law—The Holy Bible—is open on the alter during all meetings, for the very foundation of Masonry is the precept of the Fatherhood of God and the Brotherhood of Man. Furthermore, Freemasonry is a society of men concerned with moral and spiritual values. Its members are taught its precepts (moral lessons and self-knowledge) by a series of ritual dramas - a progression of allegorical two-part plays which are learnt by heart and performed within each Lodge - which follow ancient forms, and use stonemasons' customs and tools as allegorical guides.
Word from WM Vincenzo Sainato
Greeting from the East. Our Regular Stated Communication is on Feb 12. As it is the night before Fat Tuesday our Stewards have prepared a special Mardi Gras meal featuring: Chicken and sausage Jambalaya, Red Beans and Rice… and a traditional "King Cake" and cocktail, 'French 75'. This will be a special meeting as we will be presenting pins to WB. Mortimer B. Larsen and WB John Hannaman for 60 and 45 years of Masonic service. We will also be discussing some of the exciting events we have upcoming for the year. There will be an opportunity to 'shrink the lodge' to talk about our Masonic work, "Rites, rituals, and degrees by degrees". Dinner will be served at 630p and the gavel will fall at 730p.= .
Our new address is 8561 Willows Rd. NE, Redmond, WA 98052. We are about 1/2 mile from Redmond Way. We will still have a meal beforehand at 6:30 PM.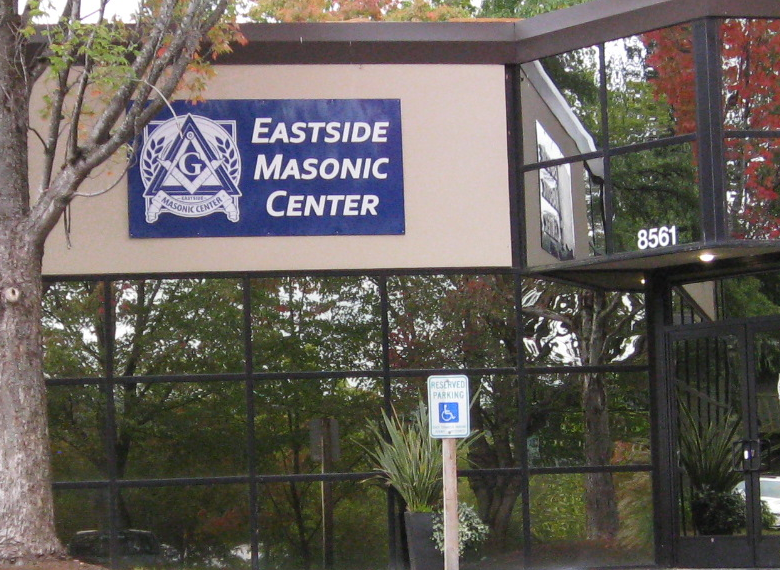 Becoming A Mason
Masons are looking for men who wish to become better men, who are interested in giving back to their community and in self improvement. We welcome any inquiries concerning Masonry. Please call the Lodge phone at 425-746-8837 and leave a message, or submit your inquiry to our Secretary at: secretary@lakeside258.org
Lakeside is committed to providing quality content to men in search of knowledge and a deeper understanding of themselves.  As such, we engage high-quality speakers to speak on a variety of topics.  Our official monthly meeting is called our "Stated Meeting" and is held on the second Monday of each Month at 7:30 (except for July and August when we are "dark" and do not have an official meeting.) Hor d'oeuvres and conversation will be served beforehand starting at 6:30. Stated meetings are Business Attire, so we prefer a suit and tie.  Only on our most important days are brothers suggested to wear a tuxedo.
Please come and visit us when you are in the area. The Eastside Masonic Center is located at:
8561 Willows Road NE, Redmond, WA 98052
Come visit us!

8561 Willows Road NE
Redmond, WA 98052